Team
Direction
President and executive producer
Brigitte Lemonde
Passionate about TV and content of all kinds, Brigitte started her career at Radio-Canada, where she held various management positions in the programming, technical production and external production services divisions, before being named director of cultural and variety programming in 1999. In 2004, she joined Zone3, where she has held a series of key positions that draw on her expert knowledge of the TV and cultural sectors, as well as her ability to create strong bonds with her teams. For Brigitte, the people on these teams are the heart of creative and production.
Executive Vice-President, Finance and Administration
Geneviève L'Écuyer
After obtaining CPA - CA certification, Geneviève began her career as an auditor at Arthur Andersen/Samson Bélair. In 2003, she was appointed director of finance at Reel One Entertainment, a company specializing in English-language televisual content production and international rights distribution, and later rose to become chief financial officer. In 2017, after 14 years with Reel One, Geneviève joined the Zone3 team as vice-president of finance and administration.
Vice-President, Innovation, Business Strategy and Partnerships
Véronique Dea
Véronique Dea made her mark in the Quebec television industry over the past twenty years while developing extensive experience in a wide range of genres, from magazines and documentaries to children's programming. As a diehard entrepreneur, she has more than risen to the occasion by creating and growing the award-winning Must Media production company in a constantly changing industry environment. Her productions have always stood out for their quality, their audacity, and the originality of their content. Véronique's passion for innovative and imaginative projects are in perfect sync with the Zone3 modus operandi, where she was appointed Executive Director and Producer in 2020.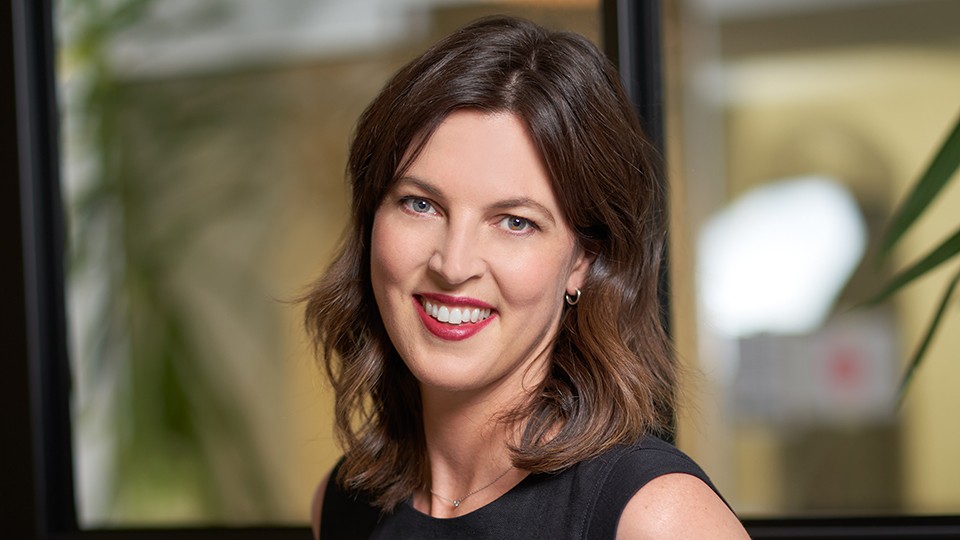 Vice-President, Operations, Postproduction and Technology
François Comeau
François combines a deep knowledge of administration and production, fields in which he has been evolving for over 15 years.

A key element of TVA Productions for several years, he worked on productions such as Le Gala Artis, Occupation double and Le Banquier before contributing to the start-up of TC Media, Chic TV, Iprod Media and Groupe musique Greg. In 2016, François joined Zone3's experienced team in order to develop operations and support the various teams under his responsibility.
Vice-President, Development, Creation and Production Fiction
Dominique Veillet
Dominique began her career as a director, working on numerous major series, such as Star Académie, Occupation double and La petite séduction, among others. She was executive producer and director/designer of the series Donnez au suivant, which earned her the Gémeaux prize for best program and best direction in 2006. As vice-president of the production company Télé-Vision, she developed, produced and directed the show Génial!, which again earned her a Gémeaux. In 2012, she joined Attraction Images where she produced and directed the magazine Lire. From 2012 to 2017, it was at Zone3 that Dominique worked on the production and development of several television and digital projects for different broadcasters. She notably signed KARV L'anti-gala, Marina, Vrak Attak, the docuseries Ils de jour, Elles de nuits, the magazine PLAY, the variety Les révélations de Radio-Canada de Radio-Canada, the unique documentary La Dictature du bonheur and the virtual reality film Dancers of the World. She was also executive producer of the documentary Le vrai Jacques Villeneuve. From January 2018 to May 2022, for Pixcom Inc., she produced three seasons of the popular series La Faille, distributed worldwide, as well as season 3 of L'Âge adulte, which won several awards here and elsewhere, as well as than the Nuit blanche series.
Vice-President, Development, Creation and Production Non-Fiction
Corine Trudel
With more than 20 years of experience in the cultural and television sectors, Corine began her career as a location manager on film sets for Quebec and US productions. Her exceptional ability to adapt to any situation and her creativity in project management led to key roles in the production of a wide range of successful programs (including documentaries, magazines, and game shows), variety shows, and huge public events (like the Fête nationale du Québec in Quebec City, and Canada Day in Ottawa), and to industry-wide respect for her unparalleled know-how. Corine joined the Zone3 team in 2021 as senior director of productions, where her leadership skills and diverse experience continue to build strong relationships with all company teams and stakeholders.
Vice-President, International Distribution and Business Development
Mélanie Ratté
Mélanie began her career as a writer at Coscient Productions before moving to Zone3 in 2000 where she focused on content development. She was appointed co-director of development in 2009 and then director of creative and business relations in 2017 based on her proven creativity, vision, and skill in building successful relationships with other industry players both in Canada and around the world. In 2021 Mélanie was appointed senior director of international distribution and business development, and then Vice-President of International Distribution and Business Development in September 2023, where she's now in charge of Zone3's international expansion, as well as in managing sales, acquisitions, and the development of international fiction and non-fiction content.
Senior Director of Legal Affairs, General Management and Fiction

Marie-Christine Beaudry

DIRECTOR OF LEGAL AND BUSINESS AFFAIRS

Maryse Tellier
Finance and administration
Director, Finances

Héloise Viens

Director, Productions Financing

Michaelle Blondel
Producers

Joëlle Agathe

Mathieu Amadei

Martine Arsenault

Franck Belzile

Edith Desgagné

Mariève Desjardins

Diane England

Éric Ginet

Julien Guilbault

Caroline Lavoie

Louise Lippé

Jean-Pierre Marcotte

Marie-Ève Ménard

Jennifer Moisan

Esther Pilon

Katy Pronovost

Luc Rousseau

Martin Rufiange

Kathleen O'Leary

Valérie Vigeant

Jeffrey Wraight

Associate producer

Vincent Gourd
Producers, Development and Creation Fiction

Bozhidar Albani

Frédéric Pouliot
Development Director

Pierre Grégoire

Development Director of non-fiction content

Julie Boisvert

Producers, Development and Creation Non-Fiction

Marie-Pier Beaulieu

Véronique Bergeron

Éric Lambert

Creative writers

Mélanie Leblanc

Marc-Olivier Audet
Post-production supervisor

Julie Labarre

Post-production technical coordinator

David Grinas
Person responsible for the protection of personal information

Geneviève L'Écuyer